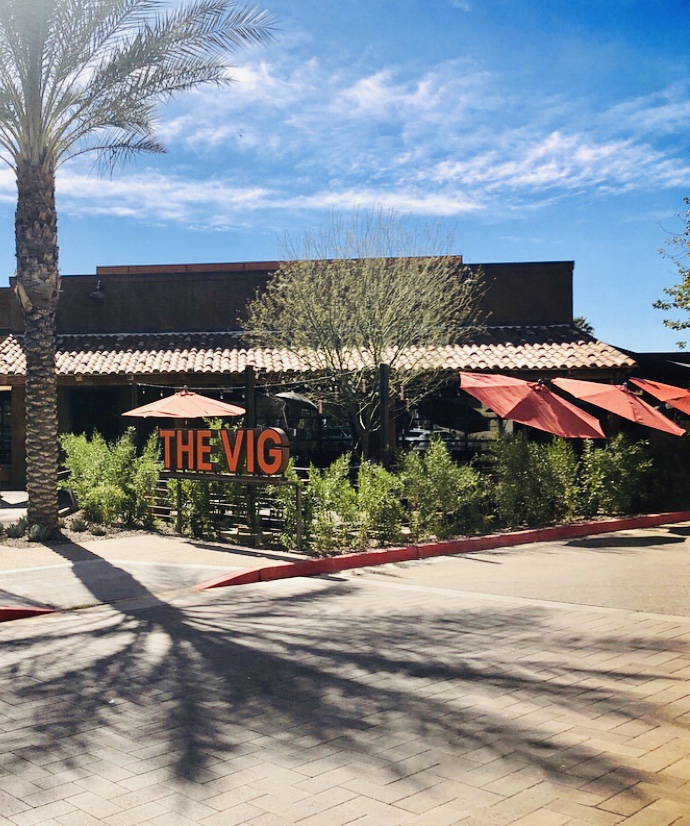 Join us for #bRUNch on Saturday, October 19th at The Vig Arcadia. Start your morning off on the right (or left) foot with a fun 5k run (walk, skip, or stoll) followed by a B.Y.O.B. (buy your own brunch) at The Vig.
It is $5 to run and rumor has it that your first mimosa is on da hause (for those old enough to imbibe of course).
Here's a little run down of your morning on October 19th:
8:45 am: check-in time
9:00 am: Let's run (walk, skip or stroll) We will be offering a 5k route. This is an open and untimed course, so please obey all traffic laws and watch out for other pedestrians and bicyclists. You do not have to run, you are welcome to walk, skip, or stroll. Whatever feels good for you and what your soul is craving. We welcome strollers and even pups on leashes, just please plan accordingly as puppers are not allowed inside of The Vig.
9:30 am - Noon: B.Y.O.B. (Buy Your Own Brunch) mix n' mingle
Stay up-to-date on all the bRUNch deets:
If you haven't already done so, make sure to follow us:
bRUNch at The Vig (Facebook Page)
bRUNch Running (Facebook)
bRUNchRunning (Instagram)
ThebRUNchRun (Instagram)
*****bRUNch Running is looking for partners for this event and upcoming bRUNch events! If you'd like more information about how you can become a bRUNch partner, please email us: info@brunchrunning.com and we can give you more details.*****
-By participating in this event you consent to having your photo and/or video taken. You agree to allow bRUNch Running and the The Vig to use the same for promotional purposes. By doing so, the Participant understands, accepts and agrees to abide by the terms hereof.
-MUST BRING ID, no ID, NO ADULT BEVERAGES.
View Event →